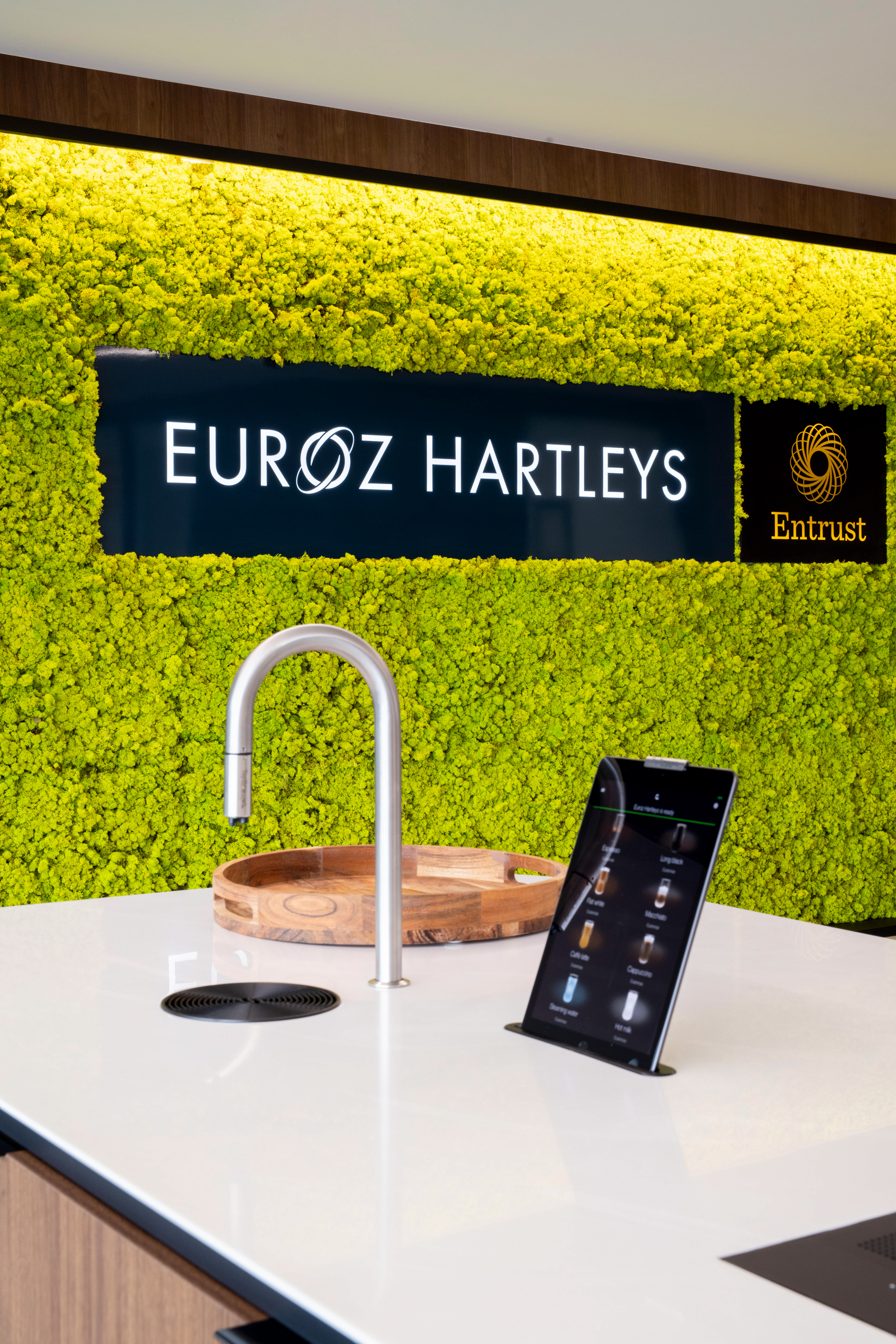 Traditional Custodians of the land

 Whadjuk people of the Noongar Nation
Location

 Level 18, 54 Mounts Bay Road + Level 6, 141 St Georges Terrace, Perth


Construction value

 $1.7m


Floor area

 1,755m2


Year completed

 2021
Having worked for Euroz Limited previously, JUO was approached by Euroz during their merger with Hartley's Limited to provide design services to align operations across the two existing tenancies.  The approach was a sensitive one to ensure continuity of experience for clients and easing of staffing concerns following the merger. The Euroz tenancy on L18 of the Alluvion building underwent minor modifications to allow for team reshuffling and necessary segregation, whilst the Hartley's tenancy in neighbouring Westralia Square underwent a complete and significant refurbishment.

Drawing on learnings from the Alluvion tenancy the design for Westralia Square provides a client experience focused on views of the Swan River.  A spacious reception area offers comfortable seating, a state-of-the-art self-service coffee station and access to a significant front of house area with no less than 11 meeting rooms, a theatre, video conferencing facility, a boardroom and second waiting area. Working with the unique architectural floorplate of Westralia Square meant that most of these meeting spaces enjoy continued views of the Swan River.

The aesthetic for the design was largely driven by integration of the Alluvion palate to ensure commonality of the newly formed Euroz-Hartley's brand. A light coloured tiled floor, timber wall finishes and a linear window film graphic and TV surround are configured in a circular design which references back to circular ceiling details found in the reception area of the old Hartley's reception. Preservation and re-use of decorative light fittings and the boardroom furniture from the Hartley's tenancy offer staff familiarity amongst the new surroundings.

Beyond the client interface area, a genuine 100% open-plan workspace with no meeting rooms, quiet rooms or offices accommodates 124 staff in an efficiently connected, un-congested environment conducive to the client's working culture.