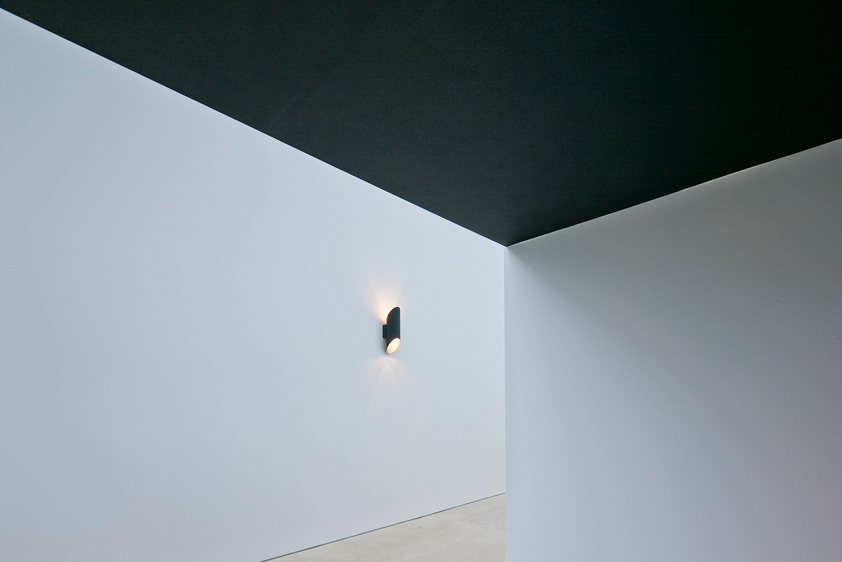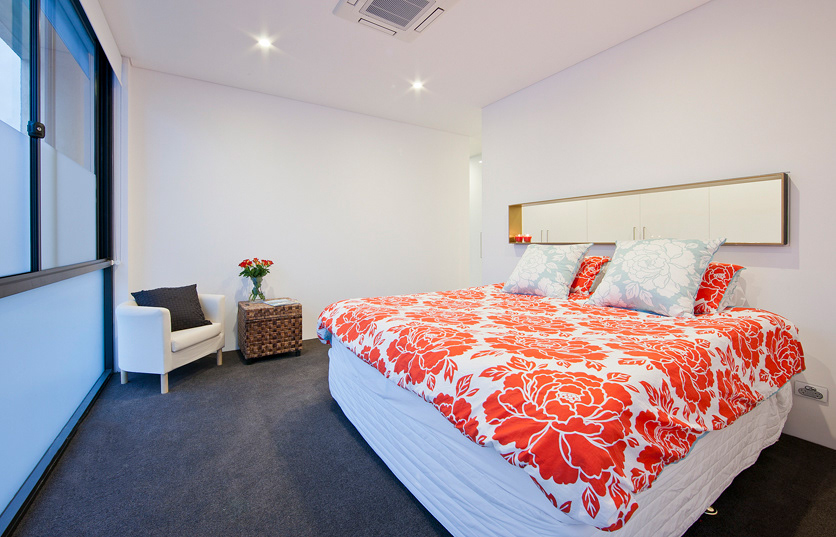 Traditional Custodians of the land

 Whadjuk people of the Noongar Nation
Location

 Petra Street, Bicton


Floor area

 474m2


Year completed

 2012
​​​​​​​Situated on a narrow block is a playful arrangement of contrasting materials and forms in this two-storey residence. An organic timber clad structure in landscaped surrounds is the prelude to the floating concrete box of the main residence. Whilst the external form of this home manifests itself as this box framing the first floor volume, the internal arrangement of spaces creates two solid pavilions which are linked by glass.
The arrangement of spaces, mass and orientation were driven by passive solar design principles. The solid pavilions protect the glazed volume from the east and west, and are all located to enable a north facing living area and outdoor space with the overhang of the articulated concrete box providing shading. The full height glazing with gardens and water on either side allow natural cross ventilation to cool the space efficiently and naturally without mechanical intervention or air conditioning.
To balance the industrial material palette of concrete, steel and glass, we chose to use white concrete to produce a warmer feel. The external off-form concrete finish was continued inside to maintain the visual integrity of the box framing the first floor, but to also add texture to the otherwise smooth material palette. In the double volume void, additional warmth and colour was introduced with a collection of suspended copper light fittings. In contrast to the solid and heavy aesthetic of the concrete, a folded steel stair lightly rises up with a line of steel rod balusters framing the edge and disappearing into the concrete. The use of glass not only opens up this space to northern light and the adjoining external spaces, but also creates a retaining wall to the above ground lap pool, to foster a view and sound of the water as it cascades over the edge. Glass is also used to the roof of the entry procession, accentuating the view of the garden beyond and sky above.
Through collaboration with our client, we were able to create a family home that challenges standard residential construction techniques and traditional residential space planning strategies.
+ FINALIST NEW RESIDENTIAL BUILDINGS OVER 450SQM AT 2015 BDAWA DESIGN AWARDS
+ FINALIST RESIDENTIAL INTERIORS AT 2015 BDAWA DESIGN AWARDS
+ FINALIST RESIDENTIAL SUSTAINABLE BUILDINGS AT 2015 BDAWA DESIGN AWARDS
+ HIGHLY COMMENDED ARCHITECTURE SINGLE RESIDENTIAL AUSTRALIA AT INTERNATIONAL PROPERTY AWARDS - ASIA PACIFIC 2014