retail + commercial refurbishment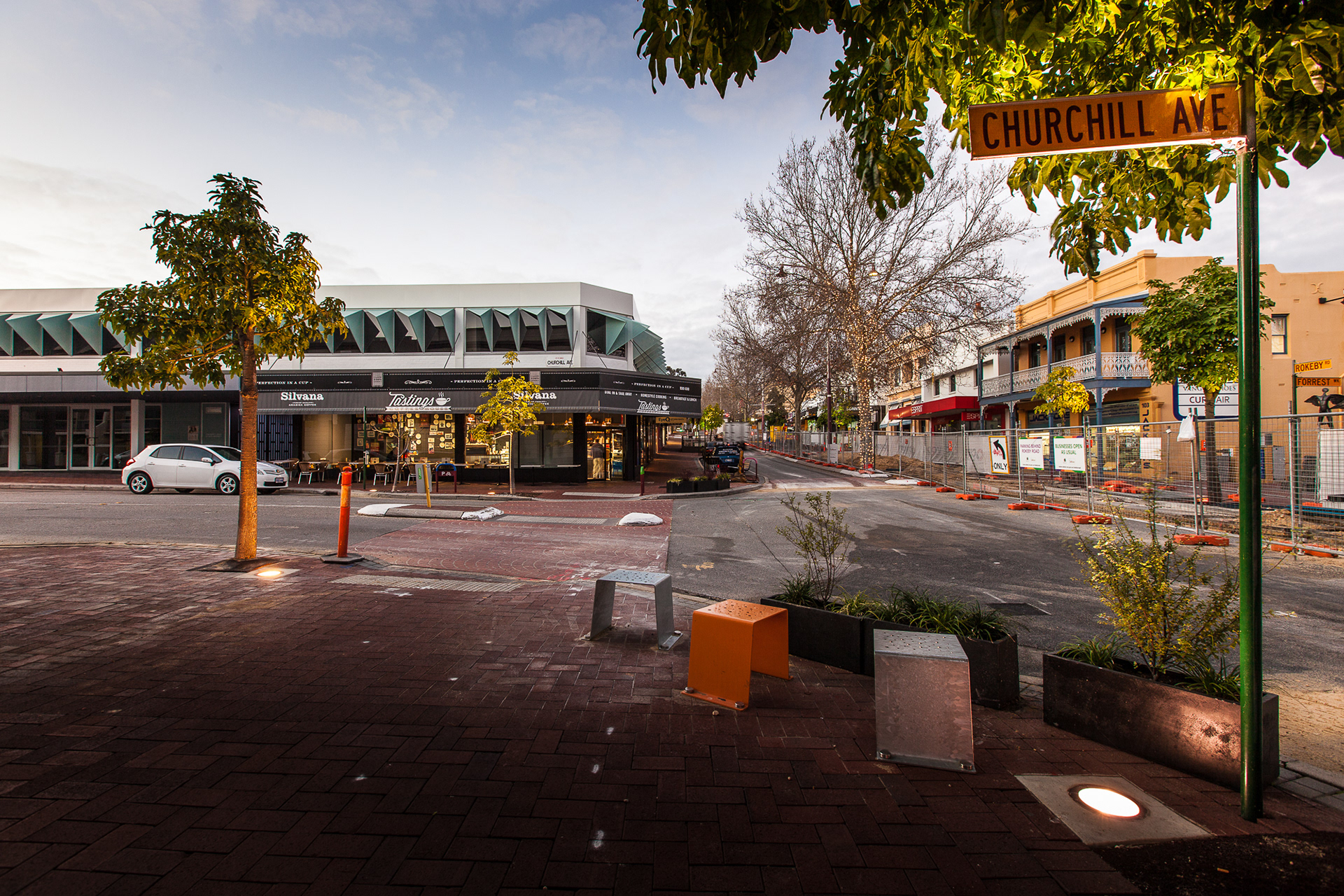 Traditional Custodians of the land

 Whadjuk people of the Noongar Nation
Location

 Rokeby Road, Subiaco


Construction value

 $575,000


Floor area

 1,200m2


Year completed

 2016
This project involved both the external and internal refurbishment of an existing two storey mixed use building on a prominent corner within Subiaco's retail precinct. The aim of our clients was to improve on recently high vacancy rates and attract new tenants for the ground floor retail tenancies and first floor office tenancies.

The existing ground floor entry that led to the first floor office spaces was not only unappealing, but also attracted loitering and anti-social behaviour. The new funnel entrance creates a much more dramatic entry statement to aid way finding, whilst also concealing the bin storage area and emergency exit from sight. Glimpses of colour peak through the cut outs in the entry screens, drawing on the colour used for the first floor sunshading devices. The playful lighting arrangement is mimicked by similarly angled tiles in the ground surface.

The new extended ground floor canopy unifies the various ground floor retail tenancies; whilst a clean façade above the first floor windows also helps to unify the building as a whole. The duck egg blue colour used for the feature base building elements was selected for its sophisticated and timeless lustre.

New high performance energy glass was installed to all of the first floor windows, but there was also a need to provide further shading to the windows to reduce the heat load internally. Through a process of analysing sun studies, we devised a module of two triangles made out of lightweight aluminium for buildability. The dimension and angle of these triangles was calculated to ensure maximum protection from the hot summer sun relative to the orientation of each façade whilst maintaining a pleasant view from the interior. When viewed from the street level by the passing pedestrian, the series of repeated triangular forms give the illusion of movement to the building; adding drama to the streetscape. At night, concealed light fittings on top of the canopy shine back onto the sunshades, retaining the drama after sunset.